If you have been injured at work, you probably have a lot of questions. How will I cover medical expenses? How do I file a claim? How will I make up for lost wages? How do I find the best personal injury attorney in Reno? The workers' compensation process can quickly become overwhelming at a time when you need to focus on recovering from your injury. Luckily, there are tools and experts that can help you navigate this process. Plus, there are steps you can take to make sure that you are properly represented and that you get the compensation you deserve.
In this article, we'll explore step by step what you should do immediately after being injured. We'll also provide tips on how to find the right Nevada workers' comp attorney for you. Not sure if you even need a lawyer? Check out our blog post on "5 Signs You Need a Lawyer for a Workers Comp Claim."
You've Been Injured on the Job, What's Next?
If you have been injured at the workplace, follow these three steps to make sure that you get the care and compensation you deserve.
1. Report the Injury to your Employer
It's important to report your injury as soon as it happens. Provide your employer with all the information needed to file a complete report, such as the date and time of the injury, where the injury occurred and how the injury happened. Also, include the names of any witnesses or other people involved in the accident.
2. Seek Medical Care
A medical evaluation will help you get the compensation you deserve. Be sure to seek the care of a medical professional to treat your injury, even if the injury is minor.
3. Find a Personal Injury Attorney
An experienced Reno workers' comp lawyer will work with you to make sure you are treated fairly and help you get the compensation you deserve.
How to Find a Workers' Compensation Attorney?
There are several factors to consider when looking to hire a personal injury lawyer in Reno. You want to find a skilled lawyer with an extensive background in workers' compensation cases. You also want someone with whom you feel comfortable. A lawyer who will fight on your behalf to get you the compensation you deserve. The best way to find the right workers' comp lawyer for you is to schedule a free consultation with a few local attorneys. Here are a few things to keep in mind during this process.
Seek an Experienced Personal Lawyer
When you've been injured in an accident, you need a Reno lawyer who is an expert in personal injury law. This expertise is key in being able to answer your questions and guiding you through the multiple, often complex requirements and deadlines throughout the filing, hearing and appeals processes.
Ask About Their Success Rate
You need a workers' compensation lawyer who is going to help you win your case. Ask lawyers you meet about their success rate to find an attorney with a winning track record.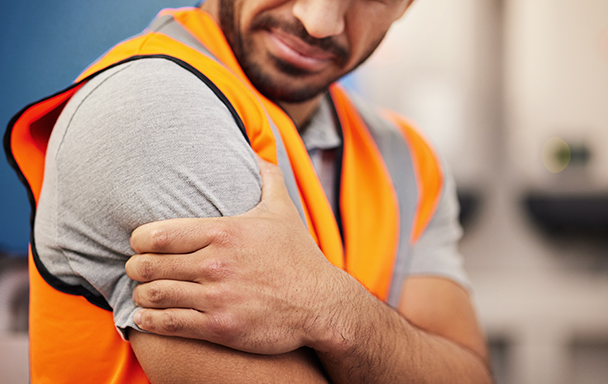 Ask For References
Ask your potential lawyer if they can provide references or testimonials from other clients they have helped. This will allow you to talk to other people who have had similar workers' comp cases and learn about their experience working with a specific lawyer or law firm.
Ask About Their Fee Structure and Contract Terms
Personal injury lawyers work on contingency—meaning that they don't charge you unless they win your case. It is still important to know upfront what the contingency amounts are so you are not surprised by the cost later down the line. Typically it is between 25% to 40%.
Still not sure if you should hire a personal injury attorney? Check out this blog post on "How a Good Workers' Compensation Lawyer Can Help Your Case". A professional, effective Reno workers' compensation attorney will ensure that you're treated fairly and compensated adequately. They also have the knowledge and skills needed to negotiate with insurance companies and litigate in court, if necessary. Friedman & Throop is an award-winning personal injury law firm in Reno, Nevada, with over 60 years of experience. Call the Law Offices of Friedman & Throop to book a free consultation today at 775-322-6500.