If you've been injured on the job, you may be wondering if hiring a worker's comp lawyer is right for you. Workers' compensation cases can be complex and lengthy—particularly in cases with life-altering injuries. It's in your best interest to have someone who is on your side and can help guide you through the claims process. An experienced Reno workers' compensation lawyer can help you maximize your compensation and help you receive the benefits you deserve. The Law Offices of Friedman & Throop specialize in workers' compensation claims and have decades of experience with legal cases in Nevada. In this article, we'll explore some of the ways a Reno workers' compensation lawyer can help win your case.
What does a workers' comp lawyer do?
Workers' comp attorneys can help victims of a workplace injury or illness get the compensation for lost wages and medical expenses they deserve. Laws and benefits vary by state. A Reno workers' comp lawyer will be knowledgeable about the laws specific to the state of Nevada and will help you get the benefits you are owed. They will work with you to file the proper paperwork to submit a claim. They can also gather testimonials from doctors and medical evidence to help support your claim. For cases where your employer is delaying your case or denying that the injury happened in the workplace, a workers' comp lawyer can fight to make sure that your case is not denied. A workers' comp lawyer can also file an appeal if your claim is denied and represent the victim in court if needed.
On-the-Job Injuries Our Reno Workers' Compensation Law Firm Handles
Workers' compensation ensures that employees get the benefits and care they need when an injury occurs in the workplace. There are many different types of injuries and illnesses that can result in worker's compensation claims. Here's a list of some of the most common on-the-job injuries we see at the Law Offices of Friedman & Throop.
Broken or fractured bones
Cuts
Burns
Head injuries
Amputations
Brain injuries
Spinal cord injuries
Blindness
Hearing loss
Chemical or poison exposures
These are just a few examples, but there are many different types of injuries that can result in a workers' compensation case. Some of these injuries can be life-altering, leading to permanent disabilities. In these cases, having an experienced Reno law firm like Fiedman & Throop fighting for you is essential to getting the compensation you deserve and ensuring that the employers or insurance companies are held responsible.
Collect and Develop Evidence for your Workers' Compensation Case
Insufficient medical evidence is the most common reason for an employer or insurer to deny a worker's compensation case. A knowledgeable Reno worker's compensation lawyer can help gather the medical evidence needed to build a strong case and get you the compensation you deserve. Your lawyer will help gather medical records, conduct dispositions of medical experts, help arrange or recommend treatment with physicians, and provide other guidance to help build a strong case. They may also gather testimonials from friends, family, coworkers and medical professionals to develop additional evidence.
Negotiate Your Settlement Agreement
A workers' compensation lawyer has the knowledge and expertise to ensure you get the compensation you deserve based on your specific case. They can help determine the benefits and monetary value you should receive based on the injuries you sustained. They will also help factor in the medical expenses you have incurred and the cost of future medical bills. A workers' compensation lawyer can also help determine if your employer owes you for lost or past wages.
Without an attorney, insurance companies may try to get you to agree to a settlement lower than what you should be compensated. They want to settle your case by giving you the least amount of money possible. If you represent yourself, you may not know what you should be entitled to as a victim of a workplace injury. Hiring a good workers' compensation lawyer will allow you to maximize your settlement agreement.
Fight Claim Denials
If you have been injured in the workplace, having your claim denied can feel like another stumbling block in a long road to recovery. There are several different reasons why your claim may be denied: incomplete or late paperwork, the injury was not reported right away, the employer is disputing the accident, the injury is connected to a pre-existing condition, the injury occurred during a break or off the clock, etc. An experienced Reno worker's compensation lawyer can help you fight claim denials. They will help build a strong appeal to ensure that your claim is not dismissed and you get the compensation you need.
When do you need a workers' compensation lawyer?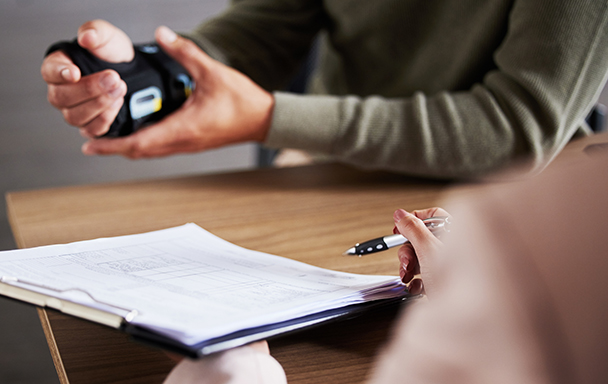 Not every workers' compensation claim in Nevada requires an attorney. A workers' compensation lawyer may not be necessary if it is a minor injury and your employer is cooperating with you. However, in cases of a life-altering injury or illness, cases where your employer is denying your claim or it has been over 30 days and you have not received compensation, you should reach out to a skilled workers' compensation lawyer in the Reno area. Still not sure if you should hire a workers' compensation lawyer? Check out this article "Do I Need a Lawyer for a Workers Comp Claim" or contact the Law Offices of Friedman & Throop for a free consultation.
Finding the Best Workers' Compensation Lawyer in Reno
Once you determine you need a lawyer you may have questions about how to find the best workers' compensation lawyer in Reno. Set up free consultations with several attorneys to learn more about their experience, contingency fees, and track record for winning these types of cases to see if they are the right fit for you.