You have been in a car accident, what next? You might find yourself asking, "do I need an attorney for a car accident?" Most people think hiring a car accident attorney is only necessary for larger accidents, but the sooner you hire a lawyer to handle your claim, the sooner you can resolve your case and get your full compensation.
There are many complex legal issues that can arise regarding car accident injuries, property damage, emotional harm like pain and suffering and more. Our attorneys can walk you through these issues and help you navigate insurance claims, negotiations, settlement offers and even go to trial.
The Benefits of Having an Attorney for a Car Accident Case
After an accident, you could be left with expensive medical bills and a number of other serious losses. Hiring an attorney specializing in personal injury or car wrecks can lighten your burden and help you make informed decisions about your next steps.
No matter if your crash is considered a complex case with multiple parties or just a straight-forward collision, hiring a car accident attorney can be beneficial. Your lawyer can review your police report and investigate your crash, negotiate with insurance companies to get settlement offers, represent you in the courtroom, meet important deadlines throughout the process, and can help determine the damages you are owed.
When to Get an Attorney for a Car Accident
Not every accident needs a lawyer. Typically, this would include minor collisions like slow-moving accidents where neither vehicle nor party is damaged. However, a clear indicator to hire an attorney would be car accident injuries like broken bones, death, if you believe you are at fault, you believe your police report is providing inaccurate information, additional lawyers get involved, there are insurance issues and more.
As you explore your legal options, a free consultation is a great way to figure out if you need representation. The earlier you realize you need to hire an attorney, the better off you will be both legally and financially. A great time to find an accident attorney would be before filing an insurance claim. Your lawyer can help you find information crucial to getting your claim approved.
Why Legal Representation is Crucial After a Car Accident
After a car accident where there have been damages, hiring an attorney is crucial because they can help you calculate your damages and gather information like medical records, income records and other information.
When you file your claim with your insurance, your accident attorney will help guide you through speaking with your insurance adjuster. Your attorney will make sure you receive all the necessary medical treatment and negotiate a deal that will minimize your out-of-pocket expenses.
How to Choose the Right Attorney for Your Car Accident
When choosing an attorney, a free consultation is a great way to figure out your next steps. It's important to go over all your legal options and find a firm with the experience and expertise you are looking for.
Make sure to verify your lawyer's credentials and look over their reputation. Find someone who is well-respected in the legal community by researching their past cases and looking at their reviews online.
It's important to find an attorney who is attentive to your case and is accessible when you need them. Take note on how response they are to your calls and emails as well as how frequently they are updating you on your case.
Lastly, choose an attorney who is able to not just communicate the case to a courtroom but also to you. Effective communication between you to understand the strategy your attorney is planning.
What to Expect During the Initial Consultation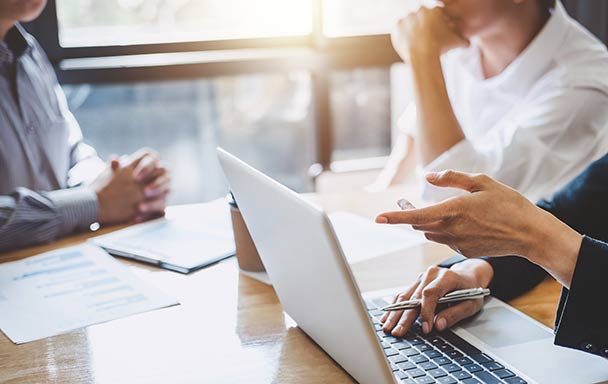 When you go in for your free consultation, the attorney will ask you questions to better understand how the incident occurred, the extent of everyone's injuries, the possible treatment received and then deciding next steps. The attorney will go over all of your legal options, explain their attorney fees and possibly walk you through their retainer fees.
Working with Your Car Accident Attorney
It is important to be prepared to speak openly with the attorney, so they have all the necessary information to assist you moving forward. Make sure to provide the attorney with all the necessary information for your personal injury claim and documents to the best of your ability.
When to Hire an Attorney After a Car Accident and Other FAQs
It is important to be prepared to speak openly with the attorney, so they have all the necessary information to assist you moving forward. Make sure to provide the attorney with all the necessary information for your personal injury claim and documents to the best of your ability.
Why we do not recommend handling an insurance claim on your own.
Handling a car accident claim on your own can be a challenging and complex process, often leading to unfavorable outcomes. Here are three key reasons why it's generally not recommended to handle a car accident claim without professional assistance:
Recommended to not do a recorded statement with an insurance adjuster without representation. Your statement could be used against you, so you want to be properly prepared and represented during the statement
Health insurance will most likely have a lien on any settlement you obtain, and without legal representation, this process can be difficult. Health insurance comes first in priority on settlement proceeds and could make you personally liable to pay back the lien if the health insurance reimbursement rights are not protected, especially Medicare and Medicaid. Hiring the right lawyer early in the claim, protects you against pitfalls like this.
Auto insurance companies tend to be high pressure for low settlements early on, or they pretend to be cooperative and then ultimately the results are disappointing. Be wary of representing yourself and agreeing to a low settlement before you have had enough time to know the full extent of your injuries and what the fair value of your claim is
​​What is the statute of limitations for filing a car accident lawsuit?
In Nevada, car accident injuries have a two-year statute of limitations to pursue the claim.
How long does it take to settle a car accident case?
Most car accident cases take anywhere between three to six months to settle.
Will my insurance rates increase if I file a car accident lawsuit?
Yes. Car insurers may raise your rate after an accident. Your exact rate increase will depend on the type of accident and your insurer.
What should I do if the insurance company denies my claim?
If insurance denies your claim, you have the right to appeal the decision and have it reviewed by a third party. If you have not already, it would be wise to consult a lawyer after a denied claim.