How much does a car accident lawyer cost?
Car accidents can be expensive and so can auto accident attorney fees. While it might be tempting to handle the case yourself, it's important to review all your options and schedule a free consultation with highly rated, local law firms like Friedman & Throop.
Hiring an attorney can help alleviate stress from the situation and provide much needed legal guidance. While it might appear more expensive, a car accident lawyer will be able to not only close your case faster, but will be able to work with you and your insurance adjuster to get everything you rightfully deserve.
What are the Different Types of Car Accident Lawyer Fees?
When hiring a car accident attorney, there are a range of car accident lawyer fees to consider. It's important to review and have a basic understanding of what exactly you are paying for so you can make informed decisions when choosing legal representation.
Every law firm is different in how they go about fees when handling a case. Typically, your lawyer will evaluate your case and decide what type of fee is best suited for you. They will be looking at factors such as what type of case and how long your case could last. The most common types of fees and charges you will come across after hiring an attorney will be contingency fees, retainer fees, flat fees and additional miscellaneous charges.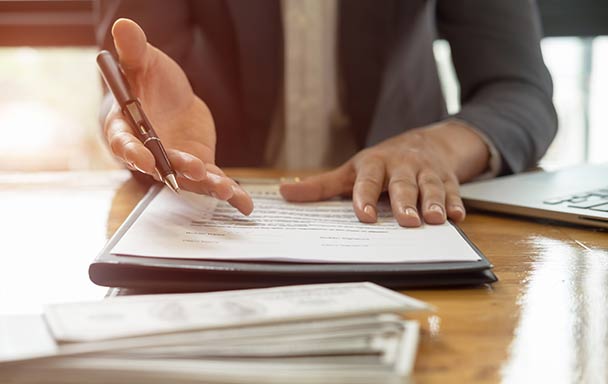 What are contingency fees?
A contingency fee is a sum of money that a lawyer will receive only after a case is won. That means that a lawyer will only receive between 20% to 50% of the monetary amount their client receives when they win or settle a case. Contingency fees are very common in personal injury cases.
When discussing contingency fees with your attorney, make sure you understand what you are liable for, everything is in writing, and your expenses are clearly explained to you.
What are retainer and flat fees?
A lawyer retainer agreement is an amount of money paid upfront with clear guidelines of the services being provided. Not to be confused with lawyer retainer: when a client pays upfront to "reserve" access to an attorney's services. Some common components of a lawyer retainer agreement include services to be provided, duration of contract, hourly rate, payment schedule and additional costs.
Another option to consider when hiring a lawyer would be a flat fee. A flat fee is when you pay a fixed amount upfront. Flat fees are typically used for standard cases. It is important for clients to understand what exactly the flat fee is covering as there could be additional auto accident attorney fees down the line if the case becomes complicated or goes beyond what was previously agreed upon.
What are other lawyer costs associated with a car accident claim?
There are many different fees you could be responsible for if you are an accident victim or looking to defend yourself. You may be responsible for litigation expenses, the cost for obtaining medical records, the cost for obtaining police reports, court reporter fees and expert witness fees.
When negotiating your car accident lawyer fees with your attorney, make sure you are fully aware who is responsible for what fees whether you win or lose your settlement. Everything should be stated in your contract and your attorney should be able to explain it clearly.
Is a car accident attorney worth the cost?
Is hiring a lawyer and paying auto accident attorney fees worth it in the long run? Yes. There are many complex legal issues that can arise when you get into a car accident like accident injuries, property damage, pain and suffering and more. An expert attorney is vital in navigating your next steps through a very stressful situation.
After an accident, your attorney will help you calculate the damages and gather information like police reports, medical records, income records and more. Your accident attorney will also walk you through filing your claim and speaking with your insurance adjuster, so you get the best possible outcome.
Best Car Accident Lawyers and Where to Find Them
The best car accident or personal injury lawyers are local to your state. These attorneys have a better understanding of local laws and will often be familiar with opposing counsel, judges and courtrooms. When looking to hire a lawyer, it's important to check their credentials, look over their reviews and then go in for a free consultation to see if they are the right lawyer for you.
When hiring an attorney, local firms are also more likely to give you and your case the attention it deserves. Highly rated Nevada firms like Friedman & Throop are known for giving their clients their undivided attention and never handing their cases off to unknown associates or non-lawyers. Learn more about How to Choose a Car Accident Lawyer.
Understand the Cost of Not Hiring an Auto Accident Attorney
While it might be tempting to skip all the car accident lawyer fees, it will cost you in the long run. Working with a team of professionals who understand the ins and outs of auto accidents will not only resolve the accident faster, but it will also relieve some of the stress and anxiety from the crash as well. Even cases that might appear straightforward and simple could have complex issues you are not equipped to handle.
When choosing an attorney, it's important to review their credentials, attend a free consultation and then discuss the best way to go about their fees. Whether it is a contingency fee, retainer, flat fee or miscellaneous other costs, being open and speaking clearly with your attorney about your financial situation and the case is the best way to find an attorney that will fit your needs. If you're still unsure if you need a car accident attorney, read our article on Do I Need an Attorney for a Car Accident and contact Friedman & Throop for a free consultation.